"I'm not married because women are stressful" Paddy Adenuga cries out.
Son of Nigerian billionaire/ business tycoon Mike Adenuga, Paddy; took to Twitter earlier today explaining why he isn't married at 34.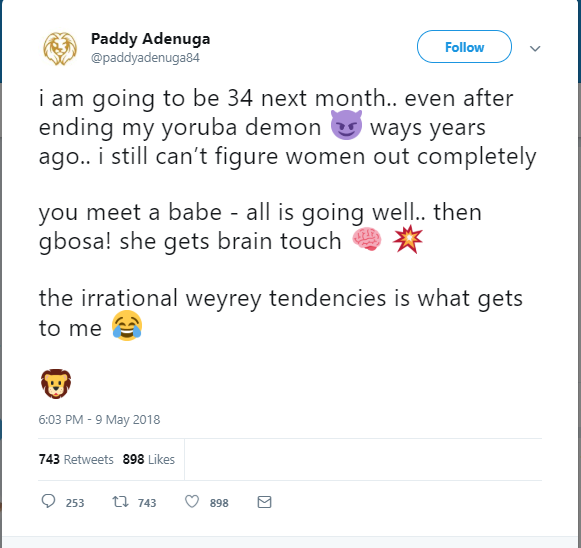 He earlier stated that he had been engaged twice but isn't looking to get married anytime soon because he is "Married to his job".
We, however, did some digging and we were able to find out that Paddy once had a woman whom he deeply loved but she, unfortunately, lost her life.
Here is an open letter he wrote to her via his Instagram on the day that would've been her 25th birthday.
"Precious Reem, you would have been 25 today. There is not a day that goes by that I don't think of you and all the good times we had together. There are many nights where I simply can not believe that you are gone. I remember your laugh, your smile, and just how beautiful a person you genuinely were. Thank you for believing in me – for all your love and support. Our time together was far from perfect and at times felt like a rollercoaster… but it was special and I have so many great, intimate memories. I can only sit back and wonder now | you would have been a great wife and a great mother. I know wherever you are, you are watching down on me. I hope you are proud of me and how hard I am trying to honour your name. We all miss you dearly Reem… I miss you 💔😔 #restinpeace #onceuponareem #" #lovelike,noother #lovehaven#"
Recent Weddings